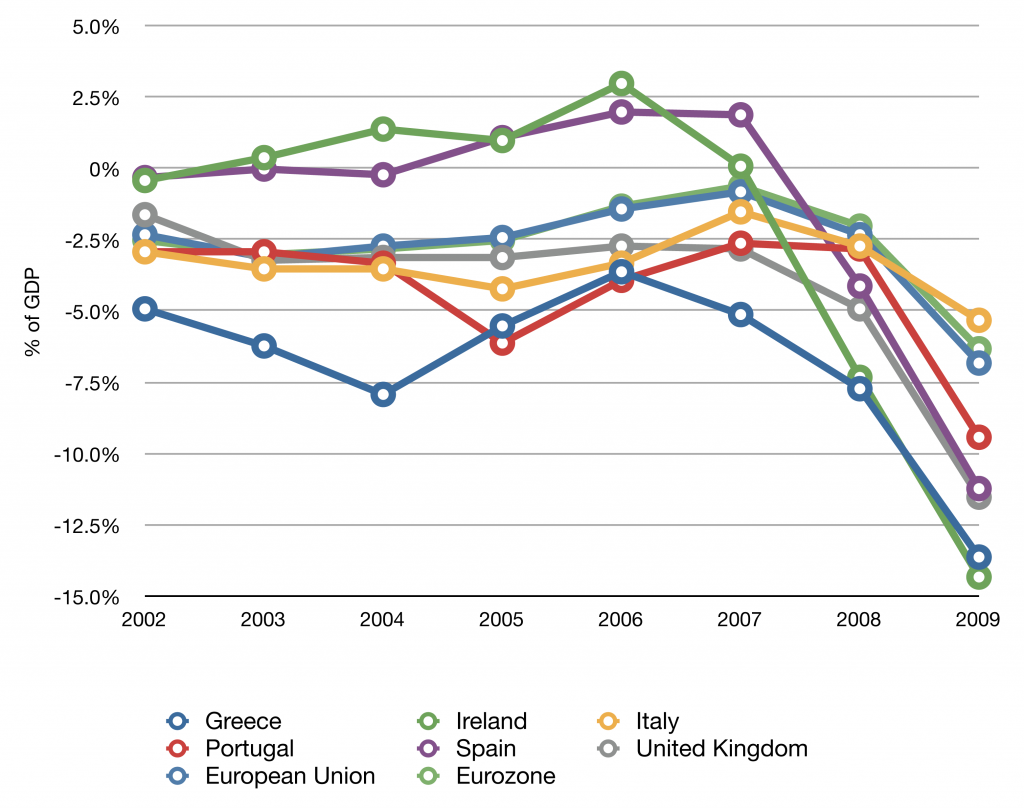 A new era comes with new acronyms for new phenomena. We have already commented on the rise of the BRICs, which is an apt shorthand for Brasil, Russia, India and China, the economic powers to be (or that be). Yet there are also less flattering acronyms around. What to think of the PI(I)GS, for example. It is the acronym for Portugal, Italy, (Ireland) and Greece, whose sovereign debts led, and are still leading, to differing extents, to the 2010 Euro-crisis. A brick is robust and strong; a pig is… well, nevermind. The connotations are so offensive, in fact, that the Financial Times has banned the acronym from its pages. But what is going on?
"Greece, followed closely by at least four other EU nations, is", Michael Moran explains, "so comprehensively over its head in debt that international markets have pounced, driving up the cost of Greece's government borrowing to the point where default — the international financial term for going flat bust — is a very real possibility. And if Greece goes, others may follow. Those others — derisively grouped together as Europe's "PIIGS" by waggish traders — … share a dubious distinction of having debt levels that exceed (or are on target very soon to exceed) their GDP. In simple, Main Street terms, these economies are underwater."
And the end is not near. Not near at all. Despite the European bail-out fund.  When it comes to Ireland, for example, the (brackets) needed to be dropped recently, as 'the island of saints and scholars' lived though its Lehmans moment. It has become, in other words, an official and full member of the PIIGS. And Portugal, Italy and Spain can expect some heavy weather soon. The Euro-crisis marks the end of the postmodern years of speculation and boom, restructuration and development of lagging economies at the periphery of the European Union.  For that matter, the fall of the PIIGS is just another sign of the times. Metamodern times, that is.
Table: Wikimedia commons.